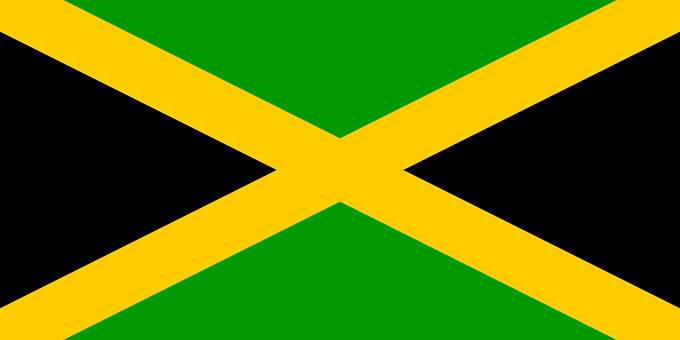 Used Household Goods and Personal Effects
Documents Required
Copy of passport (data page and landing stamp) (2 copies)
Work permit or residence permit if not a Jamaican citizen
Unconditional stamp if Jamaican and arriving on foreign passport
Tax compliance certificate for import of auto / commercial goods
Tax registration number
Inventory / packing list
Unaccompanied baggage declaration form (C.27) provided at the airport upon arrival in Jamaica or at Customs interview
Letter of employment
Returning residents must also provide the following documents:

Customs declaration form (C.5) provided to the Customs officer at the time of arrival
Letternotarized by a J.P. confirming place of residence if staying with a friend or relative or a copy of rental / lease agreement, etc.
Documents proving customer has lived outside of Jamaica for more than 3 years
Document stating Customer's intention to re-establish permanent residence in Jamaica
Letter of separation from employer at origin (foreigners)
Tax returns for the last 3 years (foreigners)
Pay stubs, W2, P45 (foreigners)
Invoices or bills from residence abroad (foreigners)
Copy of retirement papers / pension advice, P60 (foreigners)
Evidence of the disposal of property owned (foreigners)
Copy of sale of agreement / purchase agreement (foreigners)
Evidence of property acquired (returning citizens)
Copy of utility bill, such as electric bill, water bill, etc. (returning citizens)

Tax receipt (returning citizens)
Lease agreement (returning citizens)
Evidence of employment (returning citizens)
Letter from institution attended (returning students)
Copy of 1-20 ID (returning students)
Copy of transcript (returning students)
Original bill of lading (OBL) / air waybill (AWB)
IAM Note:  All documents should be originals or stamped by the J.P. as true copies.
Specific Information
The owner of the goods must be in Jamaica during Customs clearance.
Returning residents may import one new appliance or electronic equipment / computer, used household goods and tools of trade duty-free.
Duty charges are determined after the examination of goods by Customs at the stripping station and are based on the CIF value.

They are generally between 5% to 40% plus taxes of approximately 23.8% compounded, depending on the item assessed.

Electrical and electronics equipment may not be compatible with the Jamaica electrical system 220 / 110V 50 cycle.
Motor Vehicles
Documents Required
Passport
OBL
Import license (which must be obtained prior to import)
Driver's license (the owner of the goods can drive in Jamaica for 12 months before a Jamaican license is required)
Insurance certificate
Certificate of title or registration documents
Vehicles require an invoice detailing the model, accessories and CIF value
Tax compliance certificate
Import entry C78
Specific Information
Used vehicles cannot be more than 5 years old and are taxable.
A Customs broker must clear motor vehicles.
Pets
Documents Required
Vaccination record
Veterinary health certificate
Permit from the veterinary division of the Ministry of Agriculture (must be obtained prior to import)
Specific Information
Quarantine may be required.
Only dogs and cats born and bred in the United Kingdom can be imported.
Restricted/Dutiable Items
New items (dutiable if less than 6 months old for non-returning residents and invoices must be provided)
Firearms and ammunition (except where prior permission has been obtained from the Commissioner of Police and Trade Administrator) and drugs.
Prohibited Items