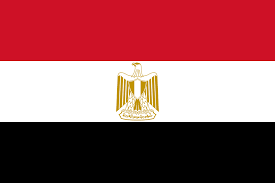 Used Household Goods and Personal Effects
Documents Required
Original passport with Egyptian resident / work permit
Original bill of lading (OBL) / air waybill  (AWB)
Detailed inventory, valued, dated, and signed in English
Packing list
Letter of guarantee
Form 4DE (diplomats)
Specific Information
All items are subject to taxes, including consumables.
All audio visual goods (tapes, video, books, DVD, CD ROMS, etc.) will be inspected, viewed, read by Customs and released no sooner than 3 weeks after import.
Packing list must be clear and legible as it will be translated into Arabic.

Do not indicate "miscellaneous," "packed by owner," or "PBO."

Private owners of the goods must pay duties and taxes.
All shipments, from private to half-diplomatic are subject to Customs inspection.
Extra charges may be applied for the inspection of special items, including: alcohol, food, phones, paintings, etc.; check with agent for details.
Inspection fees and taxes are paid by the owner of the goods.
All owners of the goods not having a letter of guarantee must pay duties and taxes in cash.
The letter of guarantee states an amount of money corresponding to the amount of duties and taxes to be paid.

These funds are placed into a bank account and released to the owner of the goods when moving out of Egypt.
At time of move, all items must be exported, otherwise taxes and fines will be paid on each missing item.

The guarantee can only be obtained with a work permit and work visa.
Vehicles and all audio visual goods must be loaded at the door of the container.
The inventory must state the model, brand, size, and content (e.g., Sony 40" television) for all electrical and electronic items.
Instruction manuals must be attached to printers and fax machines.
Wooden crates in air or sea shipments must be fumigated.
Diplomatic organizations and some international organizations must apply for duty and tax exemptions on personal effects (approximately 7 to 21 working days).
Diplomats may be exempted from Customs duties and inspection provided they apply for and are granted form 4DE (protocol).
Motor Vehicles
Documents Required
Original registration card
Original bill of lading
Original passport with residence / work permit
Specific Information
Only diplomats may import cars older than 12 months of age.
The temporary registration must be obtained by the owner of the goods.
OBL must show chassis number, engine number, cubic capacity, year of manufacture, brand, and model.
Owner of the goods must pay applicable fees upon delivery.
For non-diplomats, taxes will range from 70% to 170 % CIF value (the value is assessed by the Customs officers).
Pets
Documents Required
Vaccination record
Veterinary health certificate
Specific Information
Veterinary health certificate must be issued at point of origin no more than 2 weeks from date of issue.
Pets will be examined upon arrival by a doctor from the Egyptian Ministry of Agriculture.
Animals suspected of having rabies will be quarantined; charges will apply.
Live chicks are the only bird permitted for import and must meet all health requirements.
Restricted/Dutiable Items
Scanners, printers, phones, and faxes (agreement by Egyptian Authorities required)
Firearms and ammunitions (authorization from the local administration required)
Alcohol (free for diplomats); 3000% duty (non-diplomats)
Perfume for personal use
Tobacco
Prohibited Items
Wireless phones
Unlawful drugs and narcotics
Pornography
Cotton