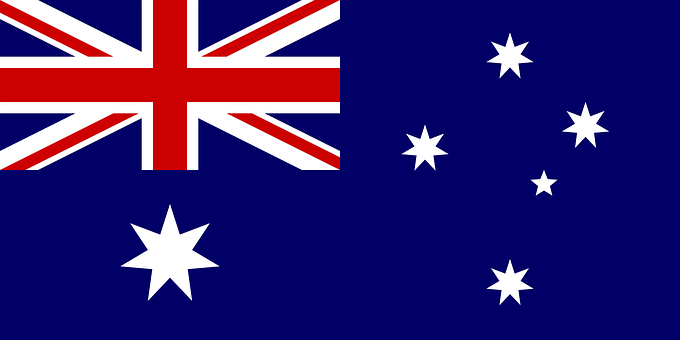 Used Household Goods and Personal Effects
Documents Required
Copy of passport (photo and signature page)
Completed Australian Customs form B534
Copy of visa or e-visa approval (non-citizens)
Detailed inventory / packing list (in English)
Alcohol inventory, if applicable
Original bill of lading if no telex release / waybill issued (OBL) / air waybill (AWB)
Specific Information
The OBL must be received 7 days prior to arrival at first entry port into Australia.
The AWB must be received 48 hours prior to arrival at first entry airport into Australia.
Sea freight clearance times vary from 12-15 working days depending on mode of sea freight and the destination location.
Airfreight clearance takes approximately 5-7 working days depending on documentation received and destination location.
An inventory of alcohol is required for Australian Customs to assess the duty and taxes payable, which are generally 50% of the alcohol's purchase value for wine and 150% for spirits.
The signature on the Australian Customs form B534 must match the passport page.
Motor Vehicles
Documents Required
Vehicle import approval (VIA)
Import declaration (prepared by Customs broker)
Registration papers from country of origin
Proof of ownership and purchase receipt
Specific Information
A VIA must be obtained prior to the importation of motor vehicles.

VIA will take 3-6 weeks to approve.
Application for VIA may be found at:https:infrastructure.gov.au/vehicles/imports/how_to_apply.aspx

The restrictions for documents and Customs regulations must be met for the importation for privately owned motor vehicles.
Customs clearance is required at the port of entry.
Customs duties and goods and services taxes (GST) must be paid at the time of vehicle import with the exception of returning Australian vehicles when GST only applies.

GST only is payable on motorcycle imports

Contact the Australian Taxation Office to determine if and when luxury car taxes (LCT) must be paid.
Pets
Documents Required
Import application
Import permit
Specific Information
All animals imported to Australia must meet the requirements of the Australian Department of Agriculture and Water Resources and will be quarantined upon arrival.
Import permits take approximately 10 business days from the date receipt by Department of Agriculture to be approved; however, incomplete or incorrect applications may take longer.
Owners of the goods must select a quarantine station for the animal prior to import.
Animals may be visited by only the person identified as the importer during the quarantine period
Note:  It is critical to contact Department of Agriculture and Water Resources prior to the import of pets as requirements and restrictions are dependent upon the country of origin and vary dramatically per type of animal.
Restricted/Dutiable Items
Alcohol:

Customs duties plus goods and services tax (GST) will apply to alcohol imported into Australia.
Duty is calculated on the type of alcohol, the volume contained per bottle, the alcohol % per bottle and the value per bottle.
Ten percent (10%) GST is then added to the duty calculated.

Anabolic and androgenic substances (those that enhance muscle and bone growth and may include health supplements)
Antibiotics
ANZAC and any related advertising material
Items bearing an image of the Australian national flag and coat of arms
Items bearing an image of the Australian state or territory flags and coat of arms
Asbestos
Cat and dog fur products
Glazed ceramic ware (specific to lead content)
Cetaceans (whales, dolphins, and porpoises)
Chemical weapons
Chewing tobacco and snuff in quantities greater than 1.5 kg
Cigarette lighters (up to five lighters acceptable if over 18 years or older on a ship or aircraft)
Cosmetics and toxic materials (cannot contain more than 250 mg/kg of lead but may contain more than 250 mg/kg of lead acetate designed for use in hair products)
Counterfeit credit cards
Crowd control equipment (antipersonnel sprays, body armor, extendable batons, electric shock devices, etc.)
Cultural heritage goods from Papua New Guinea (permission from the Trustees of the Papua New Guinea Public Museum and Art Gallery is required)
Diamonds (only rough diamonds in tamper proof container from a country participating in the Kimberley Process may be imported and require a Kimberley Process Certificate)
Dog collars designed to puncture or bruise an animal's skin
Passengers arriving on board a ship or aircraft do not need a permit for the import of drugs and narcotics required for personal use if:

The drugs and narcotics are prescribed by a medical practitioner or veterinarian, and quantity does not exceed a 3 month's supply at the maximum prescribed dosage,
The drugs / narcotics are carried as accompanied baggage;
Prescription must be in English or translated to English.

Kava may be imported in root or dried form in amounts not to exceed 2 kg and is carried as accompanied baggage by a passenger 18 years or older.
Firearms and accessories, parts, magazine, ammunition, components of ammunition, and replica
The following items are embargoed goods and are restricted and require permission to import.  Contact the Department of Foreign Affairs and Trade (DFAT) for additional information:

Eritrea – weapons, ammunition, military vehicles and equipment and spare parts
Iran – weapons, ammunition, military vehicle and equipment and spare parts
North Korea – weapons ammunition, military vehicles and equipment and spare parts
Libya – weapons, ammunition, military vehicles and equipment and spare parts

Endangered animal and plant listed in the appendices to the Convention of International Trade in Endangered Species (CITES)
Novelty erasers (resembling food in scent or appearance)
Plastic explosives formulated as a mixture, malleable or flexible at room temperature or with:

One or more high explosives which in pure form have a vapor pressure less than 10.4 PA at a temperature of 25 degrees Celsius
A binder material
Fish and tooth fish
Electronic flyswatters and mosquito bats
Growth hormones and substances of human or animal origin
Hazardous wastes (explosive flammable, poisonous, toxic, exotoxic or infectious, clinical wastes, waste oils, waste residue from manufacture or household waste as defined by the Basel Convention)
Hydroflurocarbons
Incandescent lamps
Knives and daggers
Laser pointers
Novelty money boxes coated with material containing more than 90 mg/kg of lead
Ozone depleting substances and synthetic greenhouse gases
Pencils and paintbrushes with a coating that contains excess amounts of toxic compounds such as lead, arsenic and barium
Pesticides and other hazardous chemicals
Polychlorinated Biphenyls, Terphenyls and Polyphenyls
Pornography and other objectionable materials
Radioactive substances
Therapeutic drugs and substances (abortifacients, aphrodisiacs, etc.)
Unmanufactured tobacco (not stemmed or stripped or in whole form)
Toys containing excess amounts of toxic compounds such as lead, arsenic and barium
Woolpacks
Weapons (military goods and other weapons including blow pipes, crossbows, martial arts equipment, knuckle dusters, slingshots, maces and flails)
Trade Practices Act goods
Prohibited Items
Rough diamonds
Dogs (dangerous breeds including Dogo Argentino, Fila Brasileiro, Japanese Tosa, American Pit Bull Terrier or Pit Bull Terrier, Perro de Presa Canario or Presa Canario and advertisements referencing these breeds)
Embryo clones and viable materials, and any related advertising matter advertising these items
Suicide devices